Moreland & Arbuckle
October 31, 2013 @ 8:00 pm

-

11:00 pm

|

$12 door / $10 advance
Event Navigation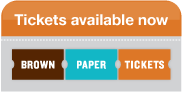 Guitarist Aaron Moreland and harpist/vocalist Dustin Arbuckle have spent over a decade exploring the edges of American roots music. In the process, Moreland & Arbuckle have forged a relentless and haunting sound that merges Delta blues, folk, rock, traditional country, soul and numerous other echoes and murmurs from an infinitely layered musical narrative that spans more than a century.
The Moreland & Arbuckle journey began when the two met at an open-mic jam at a club in Wichita, Kansas, in 2001. Moreland had just moved into town a few months earlier from Emporia – a city located some eighty-five miles to the northeast. A guitarist since age 15, his source material was admittedly diverse – Led Zeppelin, Creedence Clearwater Revival, Black Sabbath, Charley Patton, Motley Crue – but he'd settled into traditional blues by the time he'd arrived in Wichita in his mid-20s.
Arbuckle, a native of Wichita, had been playing in a blues rock bar band at the time, but his truest sensibilities ran a couple generations deeper, into the heart of the Mississippi Delta. He counts iconic figures like harpists Little Walter and Sonny Boy Williams and guitarist Son House among his most profound influences.
"It was kind of perfect," says Arbuckle of the chance encounter between the two musicians. "We had a shared vision, in a place where there really wasn't much interest in – or support for – country blues."
Moreland joined Arbuckle's blues rock band for the last few months before the project dissolved, then the two started a quartet called the Kingsnakes, which Arbuckle describes as "electrified Mississippi blues mixed with a sludgy, jam-oriented rock thing." The project incorporated a range of sounds: soul, country, funk, jam rock, blues and whatever else worked. Horner joined in 2003, but left after just a few months. A few bass players came and went in the years that followed, until Moreland and Arbuckle discovered they could lay down a solid groove on their own.